Genuine Crocodile Skin Wallet
A genuine crocodile skin wallet expresses your personality and your class and always offers exceptional value. Here at Bangkok Bootery we are often asked by our valued customers, is there an easy way to distinguish between the real crocodile skin wallet and a fake? Here are 6 tips: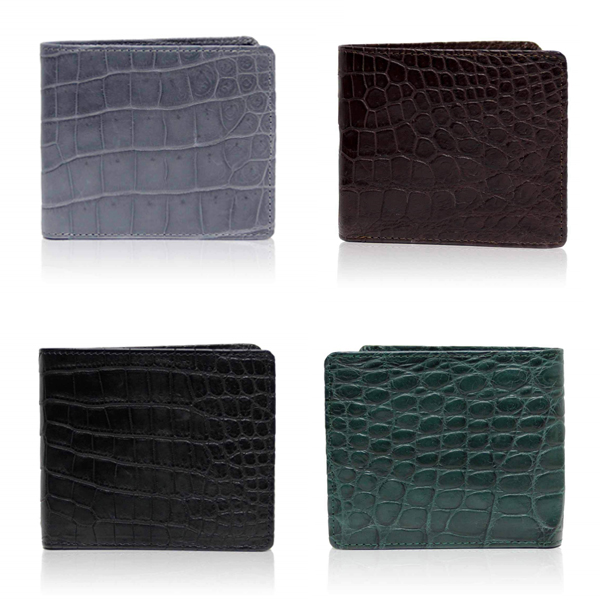 Price
Genuine crocodile skin, especially that from the belly, is one of the most expensive of exotic skin types. If the wallet is marked at a "bargain" price, it is probably too good to be true.
Softness
In genuine crocodile skin, the joins between the scales are soft and flexible and have an identical vein, similar to the structure of our hands. In fake products you can hardly see any definition in the joins.
Hardness
Fake products feel harder due to the hot temperature during manufacture. Whereas genuine crocodile skin, being soft and supple, is the perfect material for making accessories such as wallets.
Brightness
Genuine crocodile skin appears to have a shiny, bright appearance. Fake skin products tend to have a dull, flat or matte look.
Pattern
If every wallet you are being sold has exactly the same pattern and texture as the next one, then they are most likely fakes. No individual crocodile skin has the same markings as another, so every genuine crocodile skin wallet is uniquely one of a kind.
Reputable Supplier
If in any doubt about buying a crocodile skin wallet, go to a reputable and respected supplier, such as Bangkok Bootery, which has been in the exotic skin business for over 80 years.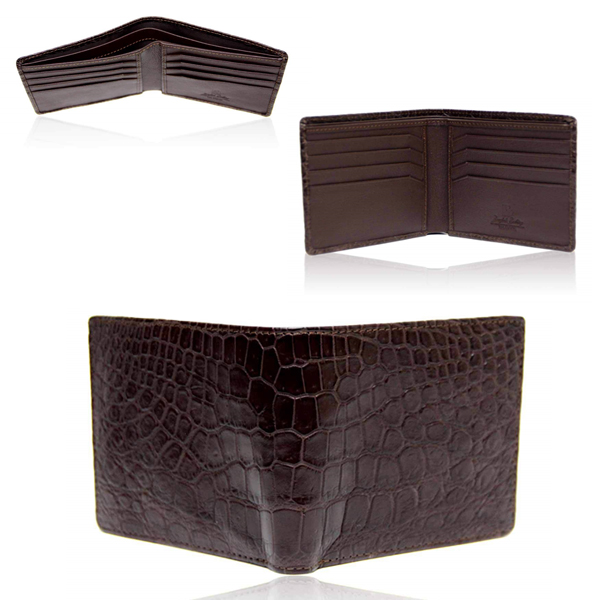 You can be assured that your crocodile skin product from Bangkok Bootery is genuine as we provide a Warranty and, on request, a CITES certificate (the Convention on International Trade in Endangered Species).
Wallets made of genuine crocodile skin from Bangkok Bootery are unique luxury items that are highly exclusive, and long-lasting.
Genuine Crocodile Skin Wallet