Crocodile Belt, the Exotic Leather Belt from Bangkok Bootery
Belt is the item that can flatter your overall outfit. Every product ia made by Bangkok Bootery guarantees to give you a stylish look yet elegant and more sophisticated. By providing wide variety range of colors, you can choose your special made-to-order piece to be your statement piece just for you. Our crocodile belt guaranteed to be very durable and strong yet stylish. Our genuine crocodile leather belts not only made from highly skilled craftsman, but also selected from the premium grade Crocodile leather.
There are two parts of the skins which is backbone or "Crocodile hornback belt" and belly skin chosen to tailor these products. Hornback Genuine Crocodile belt for men is very popular with durability. This collection provides you the masculine look.
On the other hand, belts made from Crocodile Belly look sleek and subtle. These two looks provide different style based on individual preferences. Checkout more of crocodile belt for men from Bangkok Bootery the Exotic.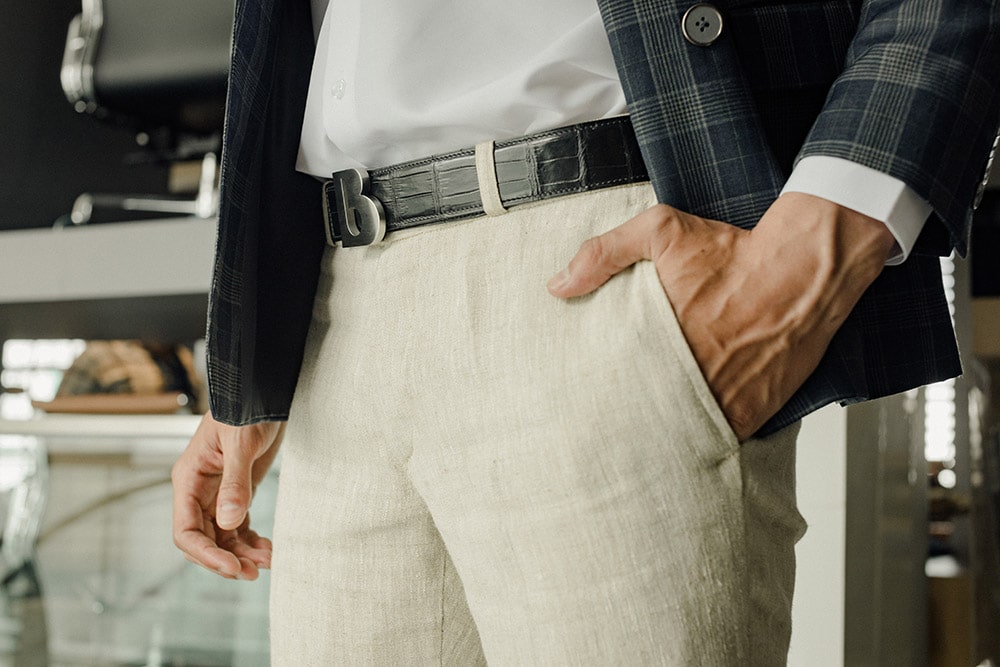 Crocodile belt bag is another option for fashionable women. For ladies who looking for functional items in order to wear as belt and to carry all personal belongings as bag at the same time. Please Checkout our latest collection of belt bag from Bangkok Bootery. Another usage option of belt bag is convertibility to crossbody bag. To customize and personalize your statement belt bag order directly on our online shop. Choose the specific colour to make your one-of-a-kind item from us.
To protect your Crocodile Belts;
Keeping away from heat and sunlight, water and damp
Staying away from chemicals
Do not scratch the surface
Do not fold or misshape
Looking after every genuine item as instructed would keep it look the same and extend its look for a lone time. Bangkok Bootery provides warrantee certification for all sold pieces.