A Crocodile Skin Cap That Will Stand Out In A Crowd
If you want to stand out in a crowd, wear a cap. And if you want to stand out in a crowd of people wearing caps, wear a genuine crocodile skin cap from Bangkok Bootery, the Exotic skin professionals.
Bangkok Bootery sells the complete range of Exotic skin caps hand-fashioned by our highly skilled craftsmen. All our top quality caps are made from genuine exotic leathers and skins such as crocodile, python and, the more affordable stingray, ostrich, and snake.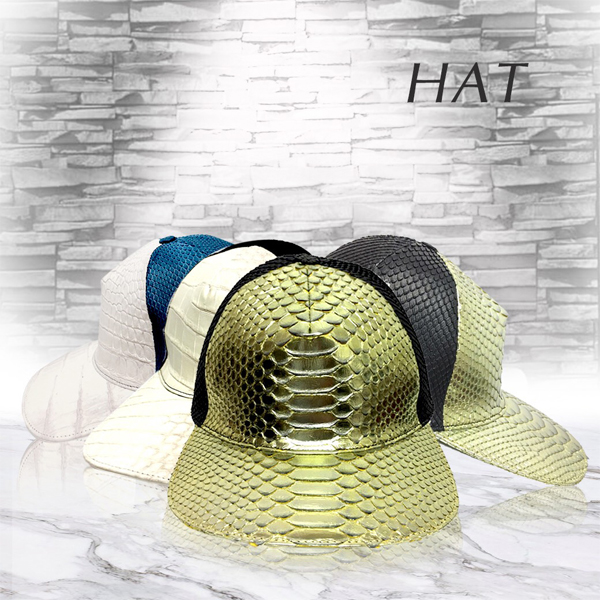 Python skin is a fashionable choice of material to use in a variety of fashion accessories, including caps and hats. We make python skin caps in two colors, and a popular choice is our black python skin cap with custom crown and buckle.
But by far the most luxurious, prestigious and sought-after are genuine crocodile skin caps, especially our white crocodile skin caps. This is because crocodile skin is rare and expensive, partly since crocodiles are threatened by illegal poaching. Also, only the most valuable smooth and flat belly skin, taken from the underside of the crocodile's belly, tail and chin, is used for designer crocodile skin caps.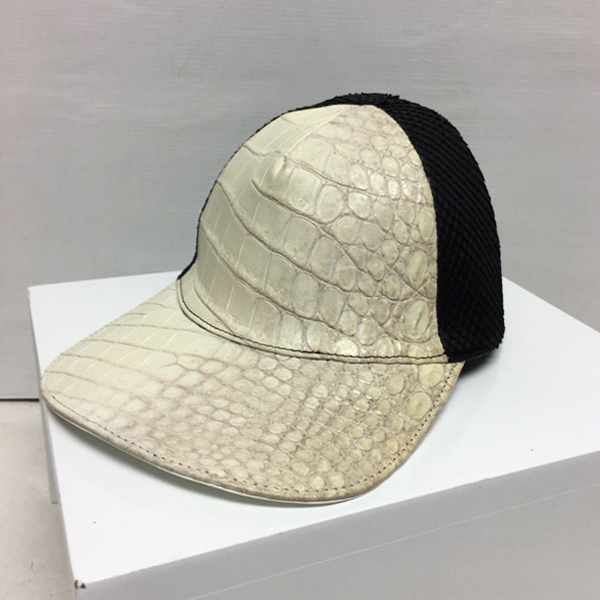 Bangkok Booterysells crocodile skin caps on both a wholesale and retail basis. Visit one of our fifteen stores in Thailand, or browse our gallery to find which design suits you best. To order online, email us at [email protected]. We deliver worldwide and, for stock items, your order will arrive in 5 days. If you would like to incorporate your own unique ideas and designs into your exotic leather skin cap, please contact our friendly staff at Bangkok Bootery or give us a call today on +6681-333-6645 (WhatsApp). Delivery time for custom made orders is 12 days.
We can provide a CITES (the Convention on International Trade in Endangered Species) certificate for wholesale crocodile skin order within 15 days from date of purchase.
A unique, genuine crocodile skin designer cap from Bangkok Bootery makes the ultimate style statement that will surely make you stand out in the crowd!
A Crocodile Skin Cap That Will Stand Out In A Crowd